Current position: Home > News Center > Information Centre
President Li Gang Met With H.E Ambassador of Slovakia
Source: Reading times:

53

Time:

2015-04-07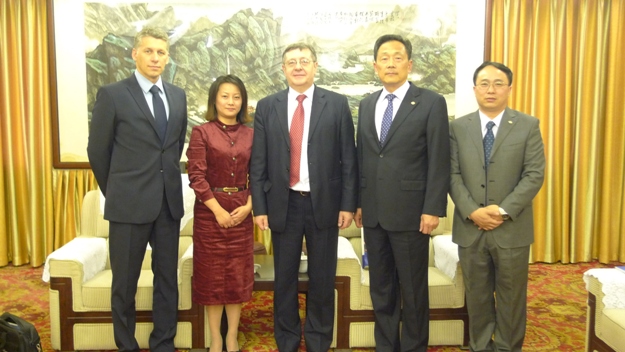 On March 24th, H.E. Ambassador of Slovakia Mr. Frantisek·Dlhopolcek visited CCPIT Sichuan Council accompanied with two enterprises of architectural industry. Mr. Li Gang met with the Ambassador. CCPIT Sichuan Council invited some Sichuan Architecture enterprise to discuss with Slovakian enterprises.
Copyright©2015 www.ccpit-sichuan.org Registration Number: 150425518
All rights reserved. The content (including but not limited to text, photo, multimedia information, etc) published in this site belongs to www.ccpit-sichuan.org
Without written authorization from www.ccpit-sichuan.org, such content shall not be republished or used in any form.