Current position: Home > News Center > Information Centre
Vice president Mr. LI Li met Mr. Tatsuya Yokoyama of Japan-China Economic Association
Source:International Cooperation Department Reading times:

55

Time:

2017-04-07
On February 27, 2017, Vice president LI Li of CCPIT Sichuan Council met Mr. Tatsuya Yokoyama, the chief representative of Japan-China Economic Association Shanghai Office, and his colleagues.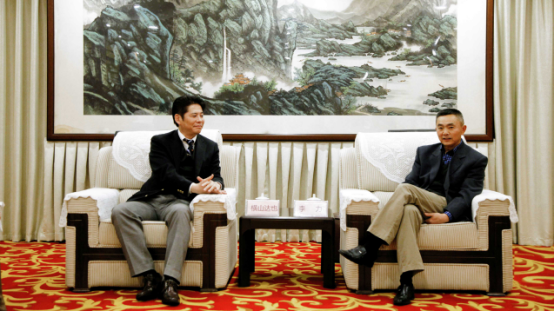 Vice president LI Li(right) and Mr. Tatsuya Yokoyama(left)
Vice presideng LI Li and Mr. Tatsuya Yokoyama had a friendly discussion over the successful cooperation in recent years between Japan-China Economic Association and CCPIT Sichuan Council which including business matchmaking meetings and exchange visits. Mr. Tatsuya Yokoyama made an brief introduction about Janpan trade and investment to China, tourism, environment and energy cooperation between two countries. To further strengthen trade and economic cooperation, Vice president LI Li invited Japanese companies to participate in 2017Chengdu International Trade Fair for Automative Parts and Aftermarketing Service and 2017 China(Chengdu) Smart Industry International Expo.
Both sides look forward to continue working closly in deepening mutual understanding and business cooperation.
Copyright©2015 www.ccpit-sichuan.org Registration Number: 150425518
All rights reserved. The content (including but not limited to text, photo, multimedia information, etc) published in this site belongs to www.ccpit-sichuan.org
Without written authorization from www.ccpit-sichuan.org, such content shall not be republished or used in any form.