Current position: Home > News Center > Information Centre
Sichuan Innovation and Entrepreneurship Promotion Association and SAARC Chamber of Commerce and Industry Youth Entrepreneur Forum Signed MOU at the 8th China (Sichuan) -South Asian Business Promotion Round-Table Conference
Source:International Cooperation Department Reading times:

48

Time:

2017-09-13
On September 13, 2017, Sichuan Innovation and Entrepreneurship Promotion Association and SAARC Chamber of Commerce and Industry Youth Entrepreneur Forum signed an MOU at the 8th China (Sichuan) -South Asian Business Promotion Round-Table Conference. Through educational training, experience sharing, idea creating and information exchange, this MOU aims to create and nurture a new generation of dynamic business leaders, foster an association of young business leaders in this region, and equip the association with the knowledge and ability to meet competitive challenges of the business community.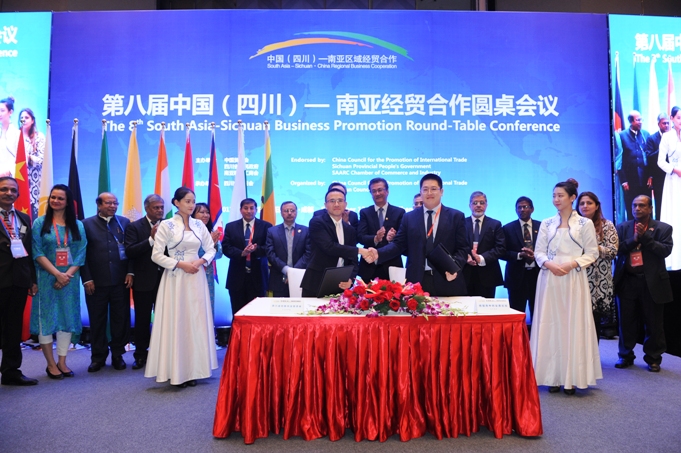 Copyright©2015 www.ccpit-sichuan.org Registration Number: 150425518
All rights reserved. The content (including but not limited to text, photo, multimedia information, etc) published in this site belongs to www.ccpit-sichuan.org
Without written authorization from www.ccpit-sichuan.org, such content shall not be republished or used in any form.