Sino-Israel Modern Agricultural Technologies Sichuan Exchange Conference Held in Chengdu
Source:International Cooperation Department Reading times:

10

Time:

2018-03-22
On March 20, 2018, sponsored by Consulate General of Israel in Chengdu and organized by CCPIT Sichuan Council, the Sino-Israel Modern Agricultural Technologies Sichuan Exchange Conference was held in Chengdu. 18 Israeli agricultural leading enterprises organized their delegations to come to Chengdu for the conference, and about 500 representatives of government offices, associations and enterprises from Sichuan attended the conference. Vice President Wang Zhimin, and Secretary General Lei Xuejie of CCPIT Sichuan Council also presented at the conference.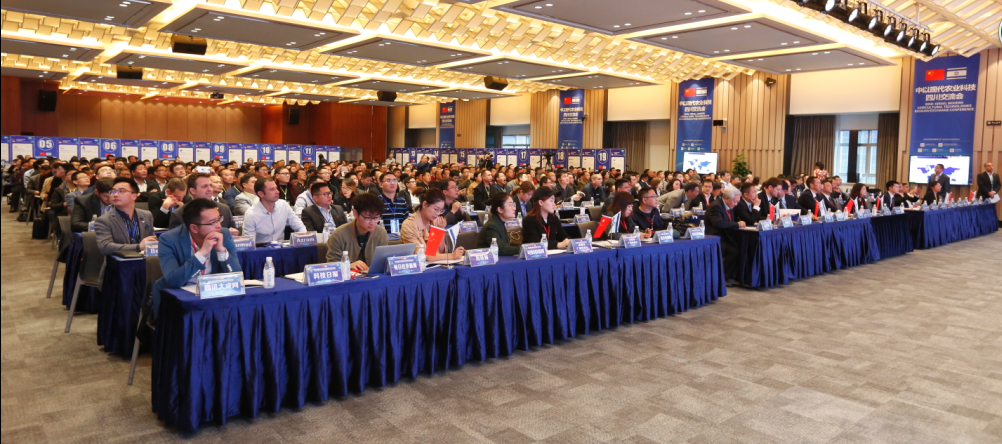 This is the biggest Israeli agricultural delegation to Sichuan so far. At the conference, Amir Lati, Consul General of Consulate General of Israel in Chengdu, made his speech saying that since the consulate establishment in 2014, Israel and Southwest China have attached great importance to cooperation in agriculture and have successively conducted training in various agricultural areas. Israel is short of natural resources, but has advanced science and technology in various agricultural fields such as dairy industry, water-saving irrigation, agricultural Internet of Things, targeted agriculture, smart greenhouses, breeding, fertilizer, poultry breeding, and EPC projects. He expressed the hope that through today's project road show and one-to-one communication, the two sides can come up with more inspiration and find more opportunities for cooperation.
The participating Israeli enterprises come from a variety of fields such as irrigation, animal husbandry, breeding, and fertilizer. At the conference, Israeli companies presented to the guests with Israel's advanced agricultural technology and conducted one-on-one exchanges with them, exploring the prospects and opportunities for cooperation between the two sides.