Vice governor Li Yunze attended and delivered a speech at the Government-Enterprises Online Dialogue on Improving the Business Environment of China (Sichuan Session)
Source:Department of Trade and Investment Promotion

Time:

2020-06-12
On June 11, the " Government-Enterprises Online Dialogue on Improving the Business Environment of China (Sichuan Session)" hosted by CCPIT and co hosted by CCPIT Sichuan Council and CCPIT Investment Promotion Center was successfully held. Vice governor Li Yunze attended and addressed the main venue in Chengdu.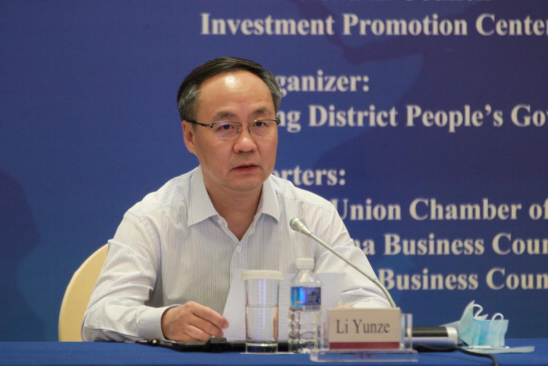 Vice governor Li Yunze attended the dialogue and delivered a speech
Li Yunze, vice governor of Sichuan Province, thanked CCPIT for its concern and support for Sichuan work. It is pointed out that in recent years, Sichuan has made great and decisive progress in implementing the development strategy of "one stem and many branches" and building a moderately prosperous society in an all-round way. In particular, since the outbreak of the covid-19 epidemic, Sichuan has launched a set of "combined boxing" for epidemic prevention and recovery development that is in line with the spirit of the central government and the reality of Sichuan. The prevention and control of the epidemic has achieved important results at different stages, and the economic and social order is recovering in an all-round way. These achievements are inseparable from the continuous improvement of the business environment in Sichuan, including specific measures such as sticking to the "lower" approval, sticking to the "deeper" reform, and sticking to the "better" service.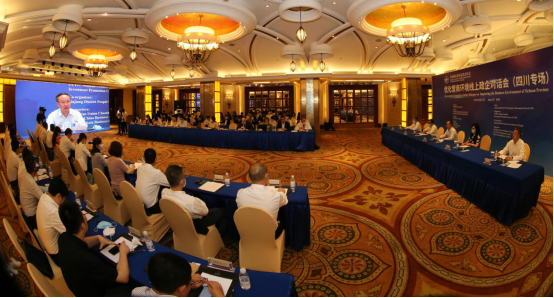 Government-Enterprises Online Dialogue on Improving the Business Environment of China (Sichuan Session)
Li Yunze stressed that the goal of Sichuan is to build a market-oriented and legal international business environment. Sichuan will take the construction of business environment as an important starting point for the "six stability" work and the implementation of the "six guarantees" task, improve the mechanism and system of orderly market, promising government and favorable enterprises, and focus on improving the level of marketization, the level of rule of law and the level of internationalization.
Li Yunze said that Sichuan has a huge potential consumer market, profound and solid element support, international open space, and policy dividend of superposition and landing. The development trend is good and the cooperation prospect is promising. Welcome to Sichuan for investment, tourism and leisure. We hope to jointly build Sichuan into a business environment highland and a good place for career development.