Current position: Home > News Center > Information Centre
Mr. Warren Tuan, Regional Director of Enterprises Singapore, Visited CCPIT Sichuan Council
Source:International Liaison Dept.

Time:

2020-07-10
On July 9, 2020, Mr. Warren Tuan, Regional Director of Enterprises Singapore, visited CCPIT Sichuan Council for exchange and discussion on the next step of work.
At the meeting, Vice President Mr. Li Gang, Secretary General Mr. Zou Jiou and Director of International Relations Department Ms. Zhao Xiaoyang respectively introduced to Mr. Tuan the important economic and trade activities of CCPIT Sichuan Council this year and the development opportunities of the New Land-Sea Corridor in the western region. They invited Singapore enterprises to participate in the "China (Sichuan) - South Asia and Southeast Asia Business Leaders Online Conference" as well as the construction of "Think Tank" of CCPIT Sichuan Council. It is hoped that the two sides will give full play to their respective advantages, make full use of the digital platform to strengthen cooperation and further promote economic and trade exchanges and cooperation between Sichuan and Singapore.
Director Warren Tuan expressed his gratitude to CCPIT Sichuan Council for its long-term support and fully agreed with the suggestions made by CCPIT Sichuan Council. He said that Enterprises Singapore will fully cooperate and support the work of CCPIT Sichuan Council, organize Singapore enterprises to participate in the economic and trade activities mentioned above, and explore more cooperation possibilities in various fields.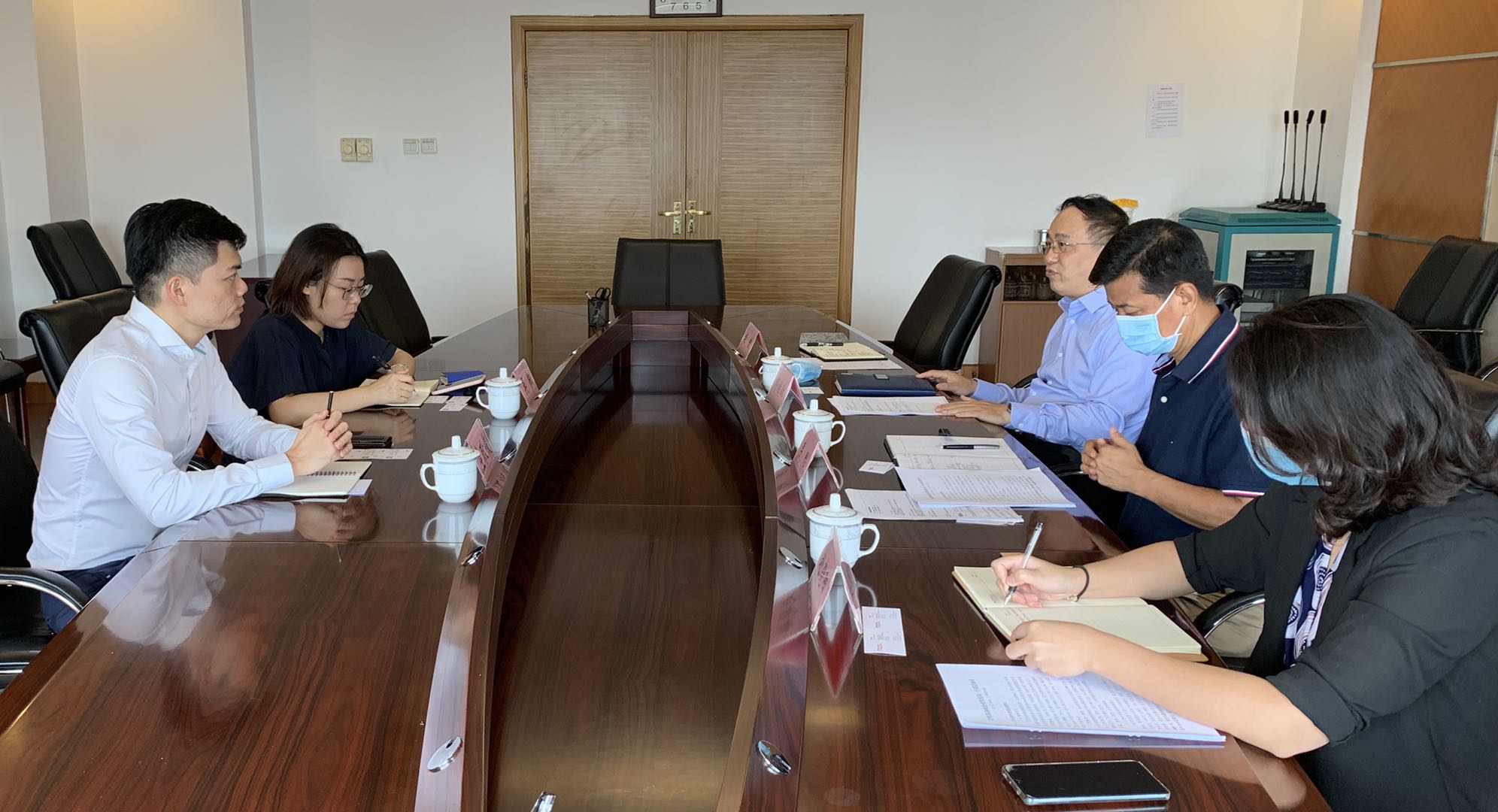 Vice President Mr. Li Gang (middle in the right) meets with Director Warren Tuan (No.1 in the left)
Copyright©2015 www.ccpit-sichuan.org Registration Number: 150425518
All rights reserved. The content (including but not limited to text, photo, multimedia information, etc) published in this site belongs to www.ccpit-sichuan.org
ICP:蜀ICP备05030067号Without written authorization from www.ccpit-sichuan.org, such content shall not be republished or used in any form.