Representatives from Online Conference of Business Leaders visited Tianfu Agricultural Expo Park
Source:International Relations Dept.

Time:

2020-09-25
In the afternoon of September 25, after attending the Online Conference of Business Leaders of China (Sichuan) - South & Southeast Asia, more than 40 representatives from embassies and consulates in China, trade promotion organizations and business associations, visited Tianfu Agricultural Expo Park in Xinjin District of Chengdu, and attended "Meeting Sichuan & Chognqing: International Integrated Procurement" held by CCPIT Sichuan Council. Mr. Dao Viet Anh, commercial counselor of Vietnam Embassy in China, Fan Jun, vice president of CCPIT Sichuan Council, Deng wennian, vice president of CPPIT Chongqing Council, Yao Xinmin, vice president of CCPIT Guangdong Council, attended the visit.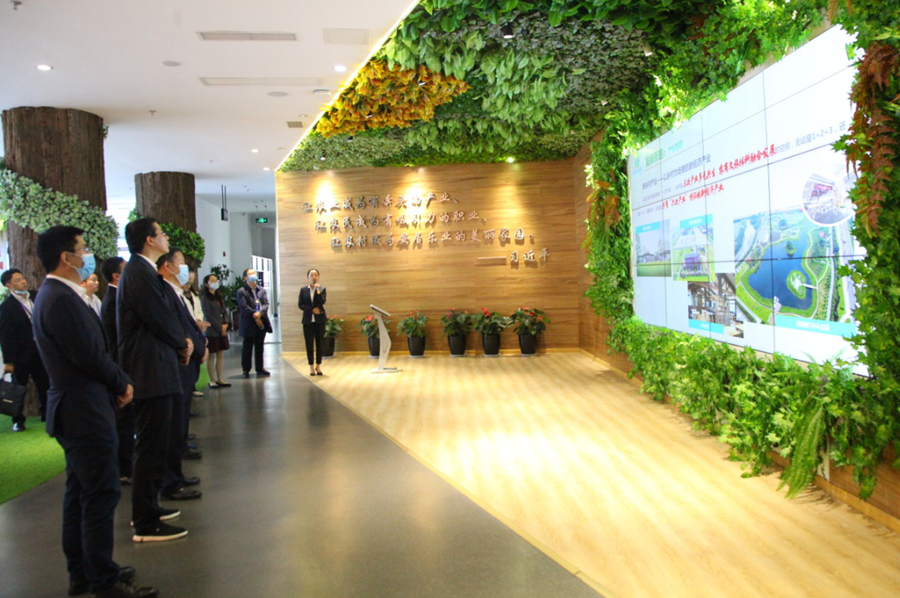 The delegation was briefed on the planning and related projects of Tianfu Agricultural Expo Park
During the period, the delegation understood the introduction of the construction of the Tianfu Agricultural Expo Park, the Agricultural Park Exhibition Hall, the China Academy of Agricultural Sciences, and the transformation project of science and technology achievements. They participated in the "Meeting Xinjin Investment Promotion Salon", and knew the development and investment opportunities of the new mechanism of "government + professional team + cooperative" in the agricultural park, as well as the new way of rural development, including Internet plus sharing economy.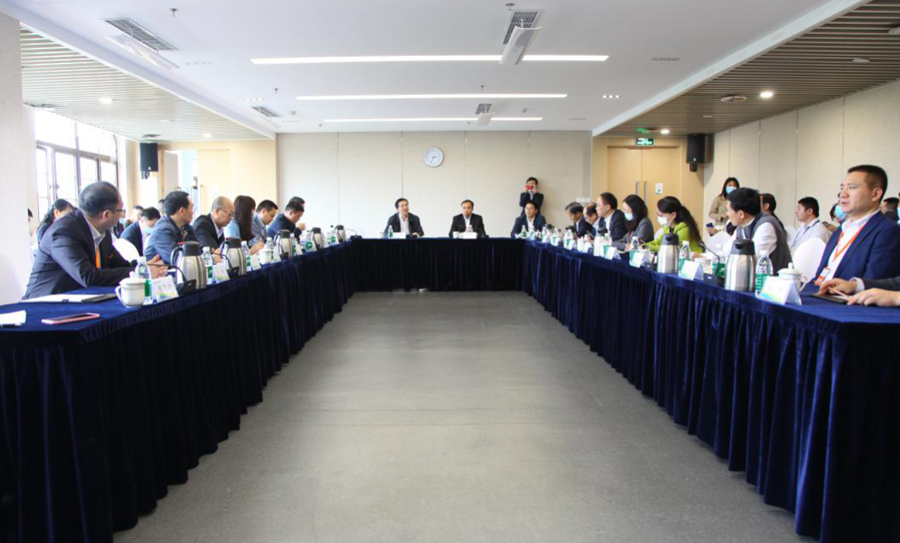 The delegation participated in "Meeting Xinjin Investment Promotion Salon"
Counsellor Dao Viet Anh said that both Vietnam and Sichuan have good agricultural foundation and broad prospects for cooperation, and hope to strengthen bilateral agricultural trade and investment cooperation with the help of economic and trade platforms. Vice presidents Deng wennian and Yao Xinmin highly affirmed the development model of the combination of agriculture and tourism in Xinjin, saying that Sichuan is rich in agricultural resources and its development momentum is shocking.