CCPIT Sichuan Council holding a Symposium with Foreign Consulates in Chengdu for the Ushering of Spring Festival
Source:International Cooperation Department

Time:

2017-01-13
On January 12, 2017, CCPIT Sichuan Council held a symposium with foreign consulates in Chengdu for the ushering of Spring Festival.
On behalf of CCPIT Sichuan Council, Sichuan Chamber of International Commerce, president Li Gang extended his welcome to the participation of foreign consulates in Chengdu and their constant support to CCPIT Sichuan Council. Looking back on the foreign cooperation, meetings and exhibitions in 2016, he introduced the major events to be held in 2017, such as the 8th South Asia-Sichuan Promotion Round-Table Conference, the 4th Chengdu International Trade Fair for Automotive Parts and Aftermarket Services (CAPAS) , and the 2nd China (Chengdu) Smart Industry International Expo. He further addressed that CCPIT Sichuan Council will continue communicating and exchanging with consulates, encourage and support Sichuan enterprises to participate in the "Ten Thousand Enterprises Going Overseas" program, further the economic and trade cooperation with their countries, and enhance the opening-up level of Sichuan.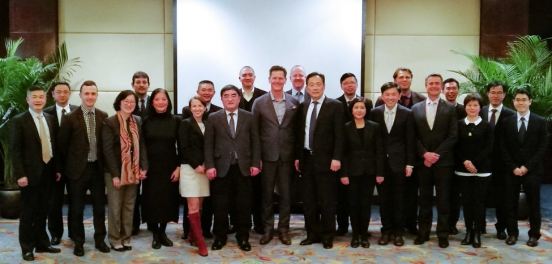 Consuls General and Commercial Counselors of Consulate General of South Korea, Israel, Australia, New Zealand, Singapore, Czech, Thailand, Switzerland, and Pakistan in Chengdu, and the director of Hong Kong Special Administrative Region Chengdu Economic and Trade Office, were invited to participate in the symposium. Vice president Li Li and Lv Furong, secretary Wang Zhimin, deputy inspector Zhu Xiaojin, and officials from International Cooperation Department, offices, Conference Information Department, Exhibition Department, Legal Affairs Department, and World Trade Center, participated in the symposium and communicated with the guests.