On May 8-10, 2019, Ms. Long Weilin, Representative of Indiana State of USA in China, led a delegation to visit Sichuan. During the visit, Ms. ZouJiou, Secretary-General of CCPIT Sichuan Council met with the delegation.
On behalf of CCPIT Sichuan Council, Ms. Zou welcomed the delegation and briefed the delegation on the economic, social and industrial development of Sichuan Province. He said that although the trade war between China and the United States are escalating, the trade exchanges between China and the United States are still active among provincial and state governments, people and enterprises. This return visit has strengthened the bridge of friendship and promoted the in-depth cooperation between the enterprises of both sides through the platform of interactive cooperation. At the same time, he hoped that in the coming time, the two sides could strengthen group visits, strengthen face-to-face communication among enterprises, find more points of agreement, carry out sustained and pragmatic exchanges and cooperation in the fields of economy and trade, and jointly open a new chapter of win-win cooperation by participating in professional exhibitions, holding docking conferences, promotion conferences and other economic and trade activities.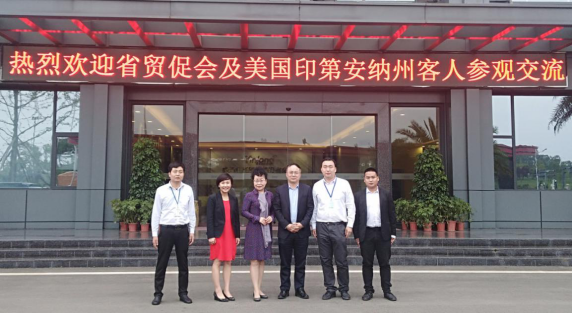 Ms. long said that Indiana, located in the middle of the United States, is known as the "crossroads" of the United States. Its main industries include advanced manufacturing, life science, agriculture, aerospace, etc. Indiana has good policies of attracting investment, excellent talent reserve, low production operation cost and convenient logistics transportation. Sichuan enterprises are very welcomed to settle business in Indiana. She would actively provide comprehensive policy consultation and services to the landing enterprises so as to jointly promote the economic and trade development of both sides to a new level.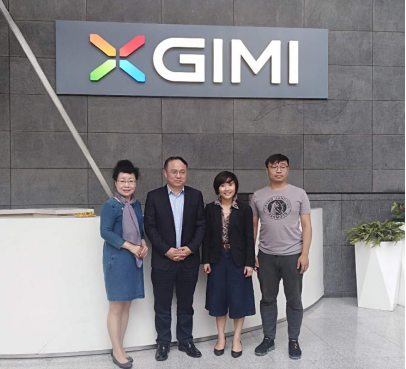 During her stay in Sichuan, the delegation of Indiana government held discussions with Sichuan Agricultural and Rural Department to discuss future cooperation in agricultural machinery and technology, automobile equipment manufacturing, import and export trade, high-tech electronic technology and other fields.