China (Sichuan)–South Asia and Southeast Asia Business Leaders Summit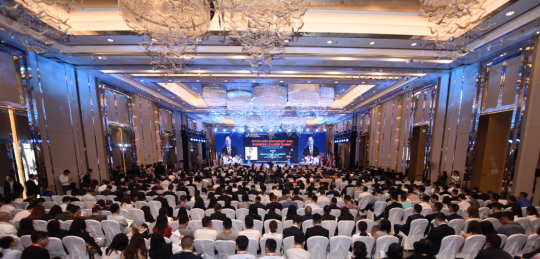 In order to integrate into the overall foreign-oriented opening-up and connect with the "Six Economic Corridors "and the" 21st Century Maritime Silk Road", comprehensive opening-up and cooperative strategy will be carried out by deepening cooperation with countries along the Belt and Road routes and thoroughly implementing the spirits developed in the Third Plenary Session of the Eleventh Session of Sichuan Provincial CPC Committee. Thus, a new pattern of overall opening-up featuring expansion in all directions and all-for-one growth can take shape, which centers on economic and trade cooperation with the South and Southeast Asia. On the basis of the South Asia-Sichuan Business Promotion Round-Table Conference (the Round-Table Conference for short), China (Sichuan)–South and Southeast Asia Business Leaders Summit (the Summit for short) will be held so as to establish a platform and provide more opportunities for countries, economic and trade organization and enterprises in South and Southeast Asia.
Since the 1st Round-Table Conference was held in 2010, there are 2400 representatives in the field of economic and trade development from South and Southeast Asia participating in the conference, 13 Memorandums of Understanding having been signed with a total intended investment of 3.3 billion dollars. SAARC Chamber of
Commerce and Industry set up the first Chinese office in Chengdu, which has achieved great success in establishing bilateral cooperation mechanism, making research on international market, providing consultancy, promoting the establishment conforming to international standards and cooperation in production capacity. It can effectively connect the resources in Sichuan with that of the countries in South Asia so as to deepen economic and trade cooperation on a higher level and a wider scope.
This Summit is jointly held by China Council for the Promotion of International Trade, Sichuan Provincial People's Government, SAARC Chamber of Commerce and Industry and ASEAN-China Centre. The summit comprises the opening ceremony, plenary session, round-table conference of business organizations, promotion meeting, investment & trade matchmaking meeting and a series of economy and trade activities in different places so that both parties can conduct practical cooperation. On this occasion, there will be approximately 500 participants from Sichuan and 16 countries in South and Southeast Asia, including government offic ials, representatives from business institutions and enterprises who gather together for new opportunities and development in the field of economy, trade and investment.
For more information, Please contact Mr. Yun Zhao(Mark).
Telephone No. +86 28 68909134
Mobile: +86-15683695250
E-mail: zhaoyun@ccpit.org