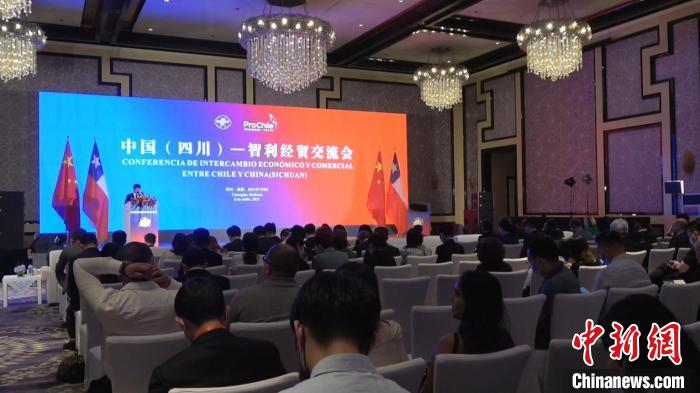 China (Sichuan)-Chile Economic and Trade Exchange Conference
The China (Sichuan)-Chile Economic and Trade Exchange Conference jointly organized by CCPIT Sichuan Council and the ProChile in Beijing was held in Chengdu on the July 8.
the Chilean Consulate-General in Chengdu officially opened on the 8th. This economic and trade exchange meeting was held at the same time as the opening of the Chilean Consulate General in Chengdu, aiming to further promote the economic and trade exchanges between Sichuan and Chile and serve the practical cooperation between enterprises of both sides.
Both of Chile and China are the members of Asia-Pacific Economic Cooperation (APEC). Chile is one of the Latin America Countries who signed the Free Trade Agreement with China at earliest time. The Consulate General in Sichuan Province set by Chile will play an positive promoted role in the aspects from investment, trade and cultural exchanges between Sichuan Province and Chile and other Latin America Countries.
Mr. Schmidt, the Chilean Ambassador to China, Mr. Chen Wei, the Vice Governor of the People's Government of Sichuan Province, and Mr.Cui Aimin, the Director-General of the Department of Consular Affairs attended the economic and trade exchange meeting that day. Mrs. Natalia, the Commercial Counselor of the Chilean Embassy in China, Mr.Chen Dechuan, the Deputy Director of the Sichuan Provincial Development and Reform Commission, Mr. Xu Bin, the Chief Agronomist of the Sichuan Provincial Department of Agriculture and Rural Affairs, and Mr. Nicolai, the Asia Director of the Chilean Wine Association made presentations about the investment environment and trade opportunities in Chile, the policies and opportunities of the Twin Cities Economic Circle in Chengdu-Chongqing region, the development of Sichuan's agriculture and the development of the Chilean wine industry.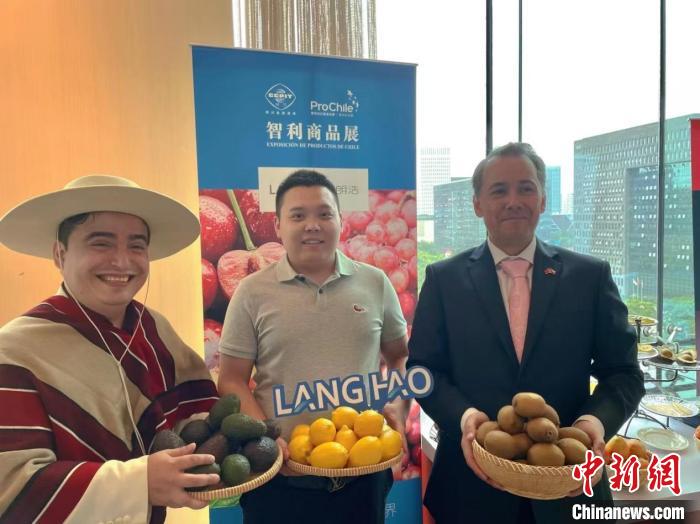 Chilean commodity exhibition area
As the organizer of this economic and trade exchange meeting, Mrs. Huang Li, the president of CCPIT Sichuan Council, stated that as an important bridge for Sichuan's business community to carry out foreign economic and trade exchanges and cooperation, the CCPIT Sichuan Council will actively play its role as an endorsement for business and service enterprises, and carry out economic and trade exchanges and cooperation with business communities from all over the world, including Chile.
During the event, more than 50 companies from Chile and Sichuan participated in the exhibition to showcase Chilean high-quality products such as red wine, fruits, seafood, and meat. Chilean companies and New Hope Group and other Sichuan companies met and negotiated cooperation on the spot. Representatives of participating companies expressed that they will make full use of the economic and trade platform established CCPIT Sichuan Council to carry out pragmatic exchanges and cooperation.