On October 19, 2021, Lei Xuejie, Vice President of CCPIT Sichuan Council, met with the delegation led by Wen Xin, the Head of Investment Promotion Division in Central and Western China, InvestHK.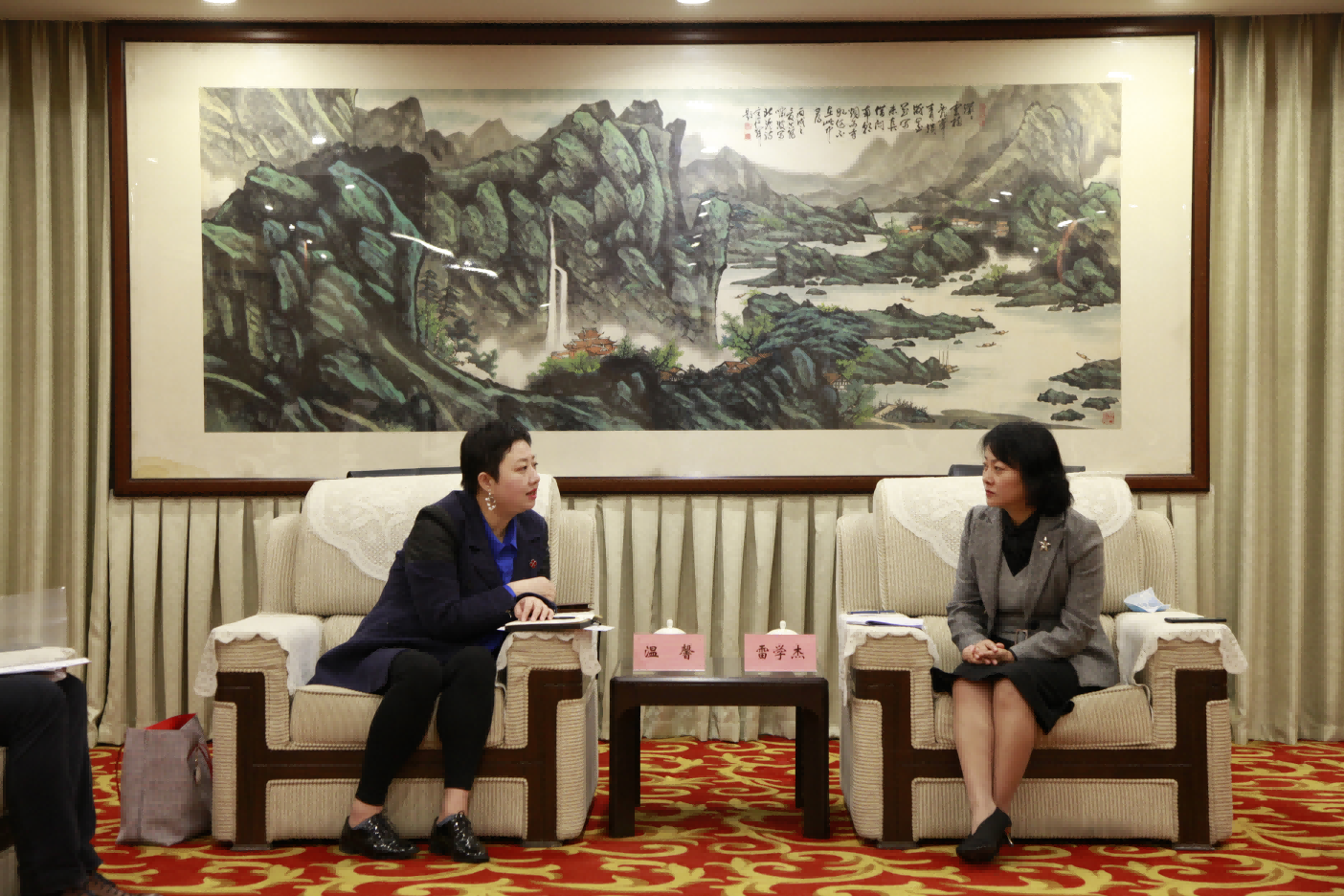 Vice President Lei Xuejie met with Wen Xin, the Head of Investment Promotion Division in Central and Western China, InvestHK
Vice President Lei Xuejie welcomed Wen Xin and her delegation, and briefly introduced the basic situation of Sichuan Province, the functional advantages of CCPIT Sichuan Council and important exhibition activities. She pointed out that as an important international financial, shipping and Trade Center, Hong Kong is the largest source of foreign capital and the seventh largest trading partner of Sichuan. The two sides have a good foundation for cooperation and great potential. CCPIT Sichuan Council is willing to further strengthen cooperation with InvestHK. She proposed that both sides should focus on industrial integration and development and promote trade and investment cooperation. She hoped that the Head of Investment Promotion Division would organize Hong Kong enterprises and expert representatives to participate in the Western China International Fair, "Sichuan Day" of Dubai Expo 2020, CAPAS, Smart Industry Expo, Tianfu Central Legal Affairs District Forum and other important exhibition activities of Sichuan Province and CCPIT Sichuan Council; Deepen the opening-up and cooperation of the Pan Pearl River Delta region, cooperate to build a new development pattern, and hope to jointly hold bilateral economic and trade activities with the InvestHK, so that more Sichuan and Hong Kong enterprises can actively pay attention to and participate in the "Sichuan Hong Kong Cooperation Conference" mechanism, and grasp the construction opportunities of the Chengdu-Chongqing Economic Circle and Guangdong, Hong Kong, Macao, Greater Bay Area; Consolidate the service quality of enterprises, create a good business environment, strengthen bilateral cooperation in commercial law services, information exchange and overseas market development, and jointly serve bilateral enterprises.
Wen Xin thanked Vice President Lei Xuejie for her introduction and CCPIT Sichuan Council for its consistent support for the work of InvestHK. She said that since the establishment of the "Sichuan Hong Kong Cooperation Conference" mechanism, exchanges and cooperation between Sichuan and Hong Kong have become increasingly close in various fields. At present, the new journey of the 14th five-year plan has been started. As a government agency of the Hong Kong Special Administrative Region, the Hong Kong Investment Promotion Agency is willing to work with the CCPIT Sichuan Council to jointly build an economic and trade exchange platform by holding exhibitions, fairs and training sessions, seek cooperation opportunities in the fields of commercial law, agriculture, catering, science and technology and new economy, and further strengthen economic and trade cooperation, It provides a bridge for Sichuan enterprises to "go global" with the help of Hong Kong.
Heads of International Relations Department and Trade and Investment Promotion Department of CCPIT Sichuan Council were present at the meeting.