On October 29, 2021, President Huang Li met with Lee Kwang Ho, South Korean Consul General in Chengdu and his delegation.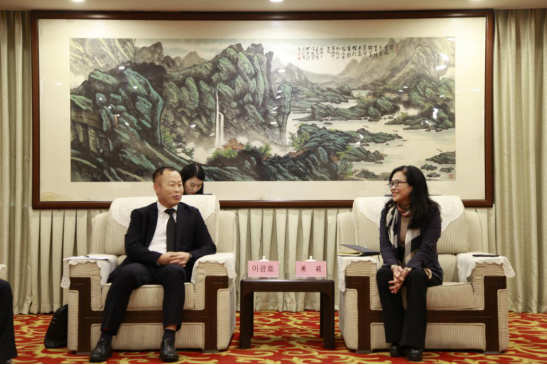 President Huang Li welcomed Consul General Lee Kwang Ho and thanked him for continuous support to CCPIT Sichuan. She briefly introduce CCPIT SIchuan's four major service platforms: international liaison, trade and investment promotion, commercial legal services, and development research. She pointed out that in recent years, the economic and trade exchanges and cooperation between Sichuan and South Korea have become increasingly close. CCPIT Sichuan has given full play to the advantages of liking government and enterprises and International agencies to serve major economic and trade activities such as the 7th China-Japan-Korea Business Summit, and strengthen cooperation with South Korean agencies in Sichuan. It is hoped that the Korean Consulate General in Chengdu will actively participate in the trade and investment promotion platforms such as the Sichuan Day of the Dubai World Expo, the RCEP International Forum, CAPAS, and the Smart Expo, so as to strengthen communication between the two parties and continuously deepen the economic and trade cooperation between Sichuan and South Korea.
Consul General Lee Kwang Ho expressed his gratitude to President Huang Li and CCPIT Sichuan for their support, especially for co-organizing the "2021 RCEP Policy Interpretation and Application Training Seminar" and briefly introduced the consulate general's key tasks. He said that South Korea and Sichuan are important trading partners for each other. Under the background of the signing of the RCEP agreement, there is great potential for cooperation between the two sides. it is hoped to continue to strengthen exchanges with the CCPIT Sichuan and further promote bilateral economic, trade and investment cooperation.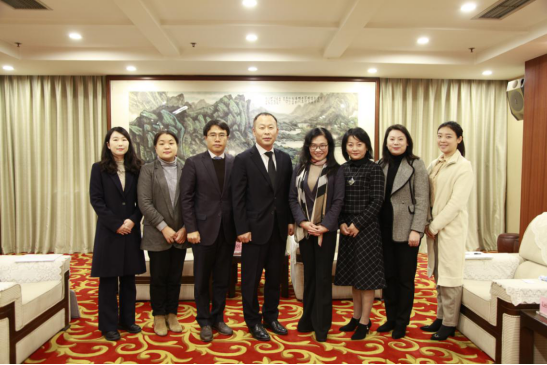 Vice President Lei Xuejie and relevant personnel from the International Relations Department accompanied the meeting.